From Collection:
00032&nbspNorth Dakota Oral History Project Photograph Collection
Title:
John Edgar Harding at Roosevelt's Chimney Butte Ranch
Date:
Undated
Creator:
Inscription/Marks:
Summary:
Older man in work clothes, riding boots and cowboy hat smoking pipe seated petting dog in corral.
Collection:
00032&nbsp&nbsp&nbsp
Folder:
WE-08&nbsp&nbsp&nbsp
Item:
00001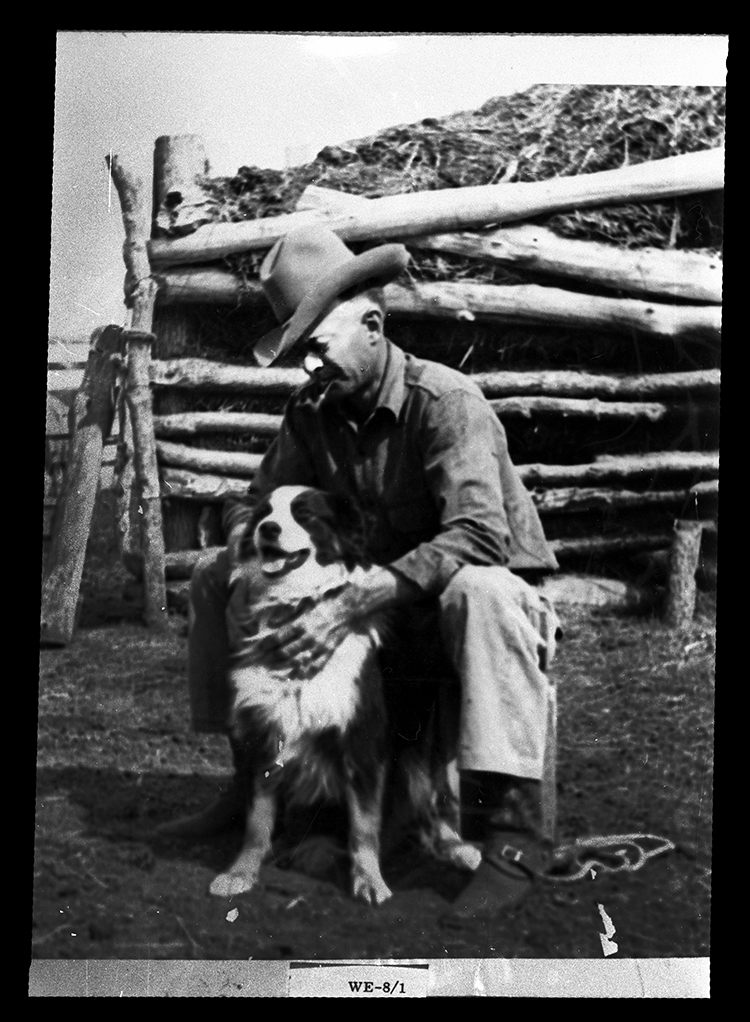 Red ID: PH_I_121029 Image ID: 185075 Image Notes: 00032-WE-08-00001
This image may be restricted. Contact reference staff for assistance.