We recommend all visitors follow the CDC's guidelines when visiting our sites.
The Horse in North Dakota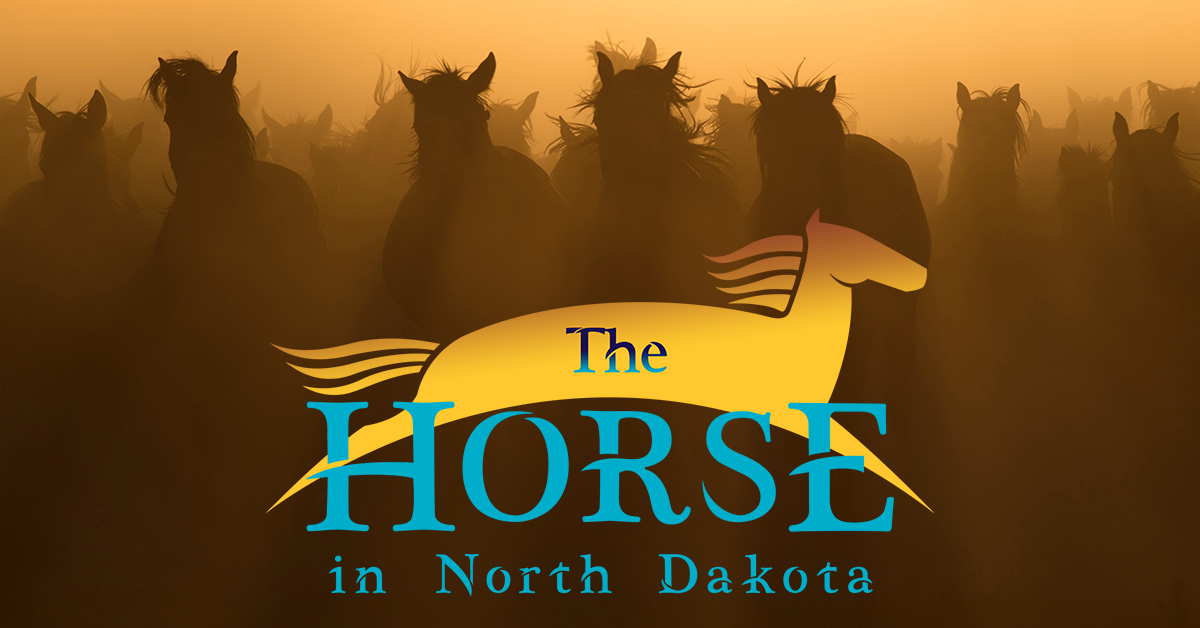 * THIS EXHIBIT IS NO LONGER ON DISPLAY
View remarkable objects and art from the State Historical Society of North Dakota collections. Developed by State Historical Society staff, this exhibit highlights the horse's evolution and domestication, work and military uses, and Native American cultural significance, as well as the horse's role in sports, art, and play.
Some artifacts included in The Horse in North Dakota are being exhibited at the State Museum for the first time. A few of the many artifacts include an early 1900s horse-drawn fire engine used in Petersburg, N.D.; a beaded pipe bag (circa 1883) depicting horse exploits that once belonged to Hunkpapa Lakota leader Sitting Bull; a saddle used by Madame de Morès in Medora; horse toys; and contemporary artwork by Bismarck artist Paul Noot.
The Horse in North Dakota is free and open to the public through Sept. 20, 2020.