We recommend all visitors follow the CDC's guidelines when visiting our sites.
Nokota Horses
The Nokota Horse Conservancy helps to preserve this breed that promoters believe are descendants of horses owned by the Plains Indians. Today, there are approximately 800 worldwide. In 1993, the North Dakota legislature designated the Nokota horse as the state's honorary equine.
These beautiful wet plate collodion images of Nokota horses, photographed recently by Shane Balkowitsch of Nostalgic Glass Wet Plate Studio, are preserved in our State Archives.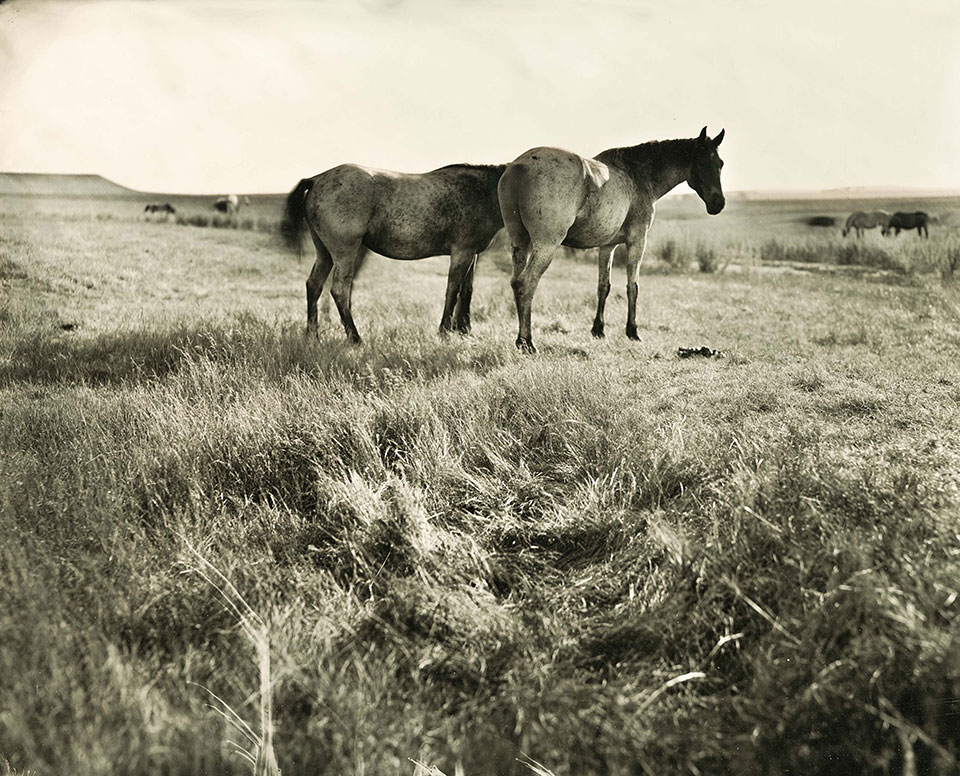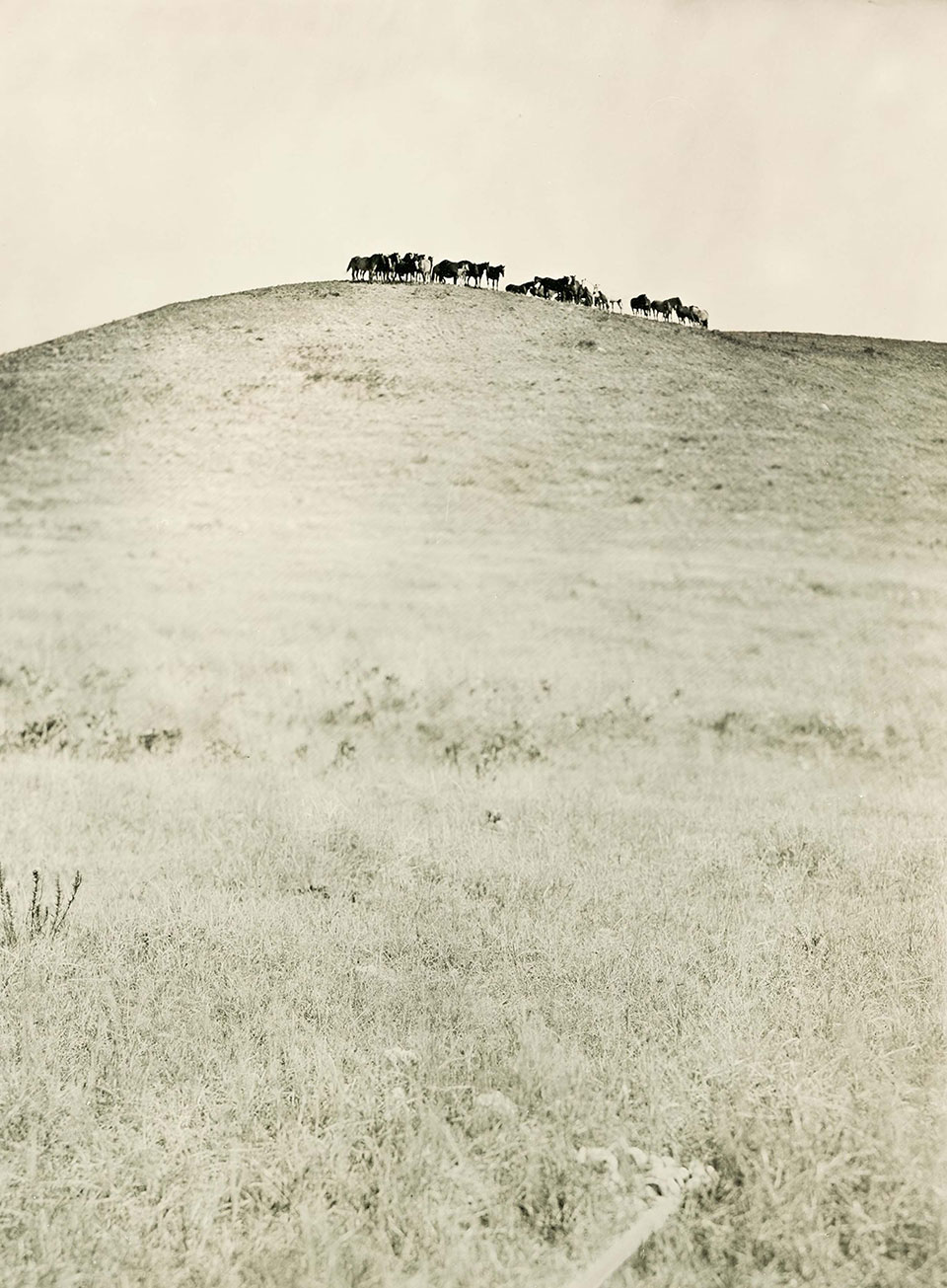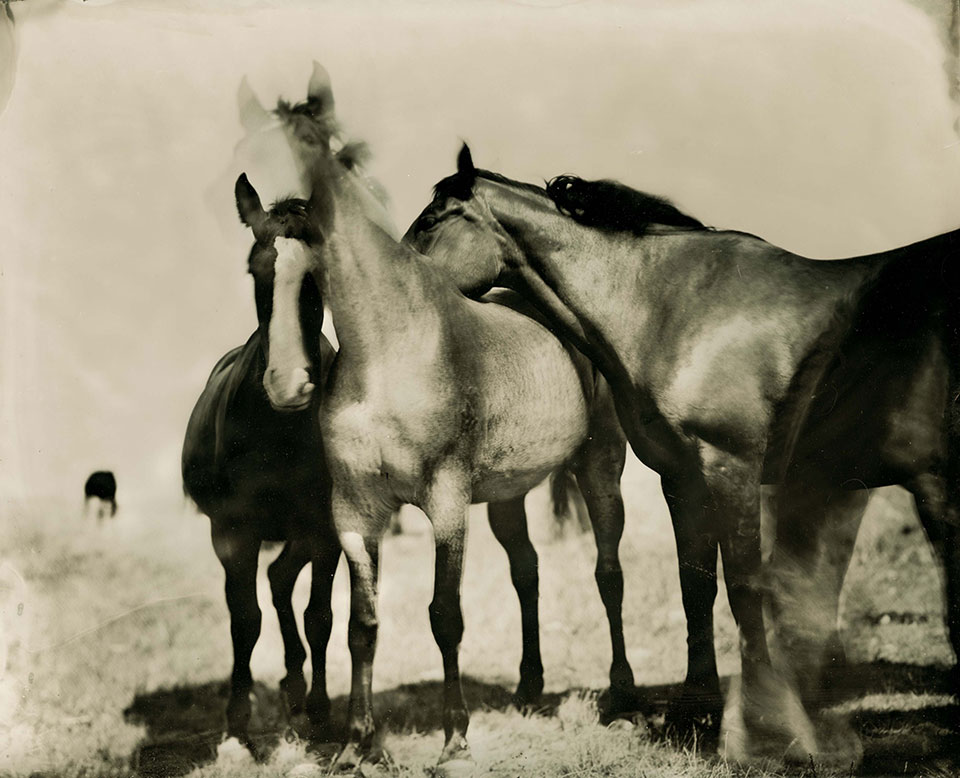 Photo 1: SHSND 2014-P-025-00166, Photo 2: SHSND 2014-P-025-00167, Photo 3: SHSND 2014-P-025-00168