We recommend all visitors follow the CDC's guidelines when visiting our sites.
Moon Landing: 50th Anniversary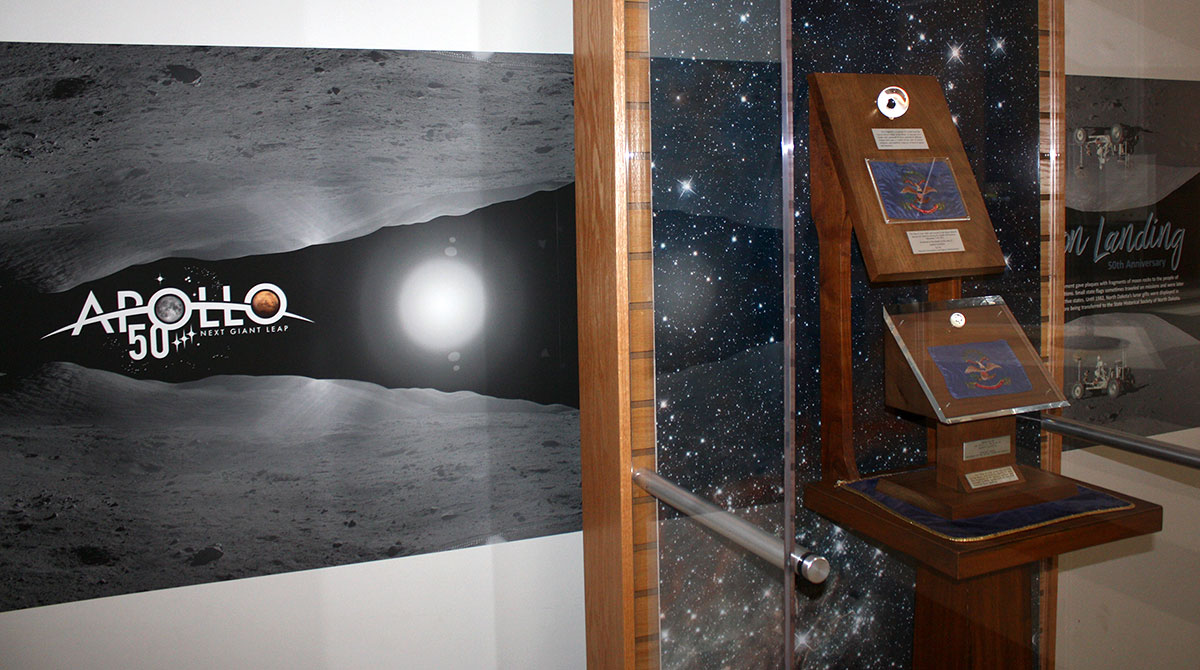 We are celebrating the 50th anniversary of the moon landing with this small exhibit showcasing our moon rocks.
The United States government gave plaques with fragments of moon rocks to the people of every state and many nations. Small state flags sometimes traveled on missions and were later presented to their respective states. Until 1982, North Dakota's lunar gifts were displayed in the governor's office before being transferred to the State Historical Society of North Dakota.
This exhibit is no longer on display.