In Our Own Words: Native Impressions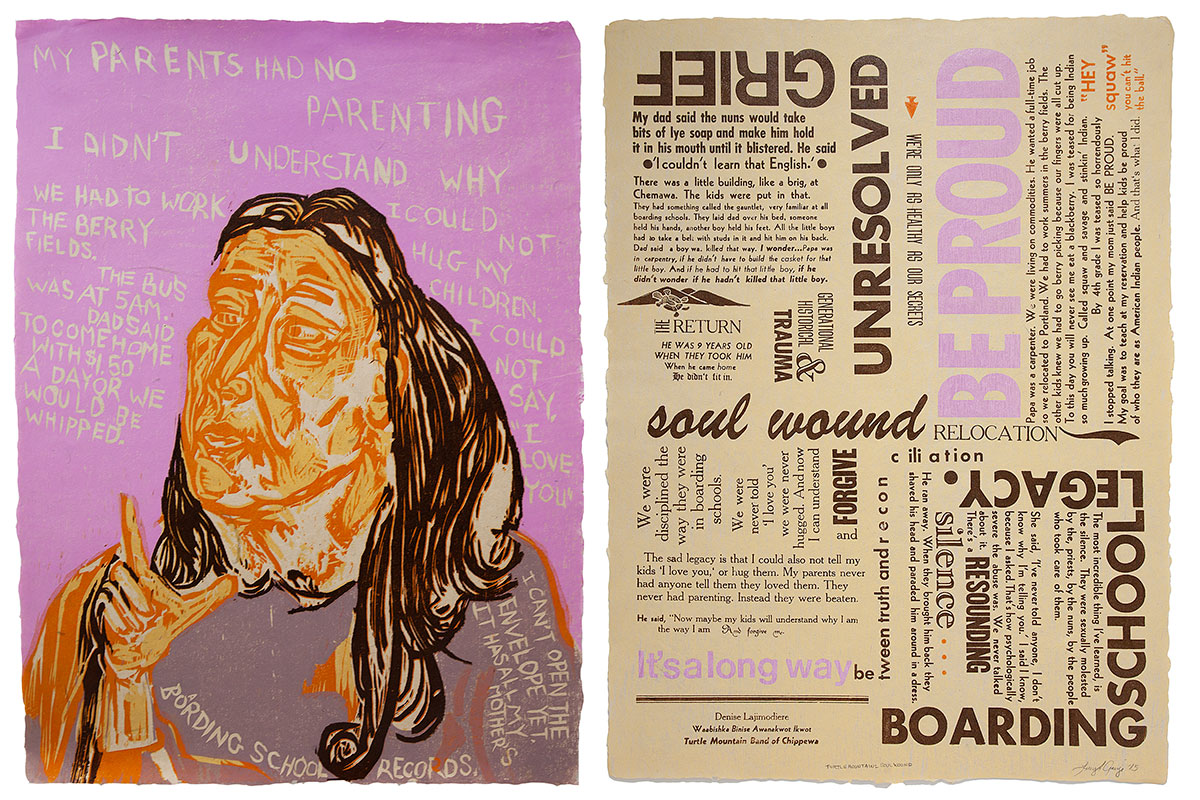 Who are contemporary American Indian people in North Dakota? What are their stories? Three artists set out to answer these questions.
The result is Native Impressions — 12 portraits and oral histories from a range of individuals including business people, farmers, ranchers, teachers, politicians, tribal leaders, and community members from four of North Dakota's American Indian reservations.
Printmaker Daniel Heyman carved their images into wood to produce the portraits. Letterpress artist and graphic designer Lucy Ganje crafted their words into the companion prints using handset type and letterpress printing. Master printer Kim Fink oversaw the production. Leigh Jeanotte, former director of the University of North Dakota's American Indian Student Services and a member of the Turtle Mountain Band of Chippewa, assisted with the project.
On loan from Lucy Ganje
Open through Feb. 2019 in the Russell Reid Auditorium Hallway & Merlan E. Paaverud, Jr. Gallery.