North Dakota Art - Sundogs and Sunflowers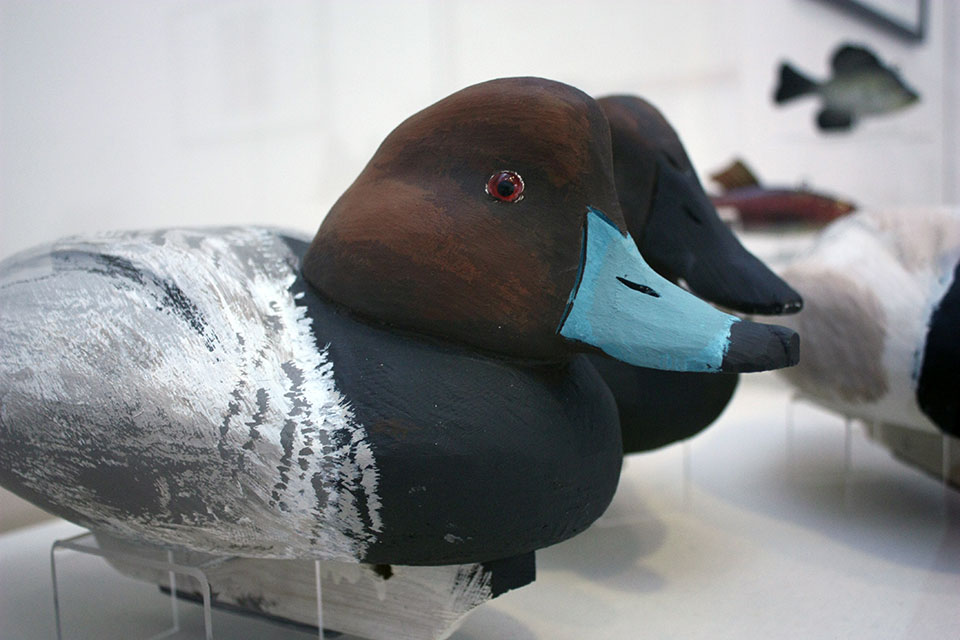 Located between the Governors Gallery and the Adaptation Gallery: Geologic Time, the Red River Hall is home to North Dakota Art. This rotating art gallery features North Dakota artists.
The exhibit Sundogs and Sunflowers: Folklore and Folk Art of the Northern Great Plains is based on the award-winning book of the same name. Twenty unique pieces of folk art, made by contemporary North Dakota artists, are paired with stories, legends, and traditions of the prairie. This unique exhibit celebrates the rich folk heritage of the Northern Great Plains.
This exhibit was produced by the North Dakota Council on the Arts.