We are back open with some changes and guidelines for the health and safety of our visitors and staff. Learn more
Zip to Zap: 50 Years Ago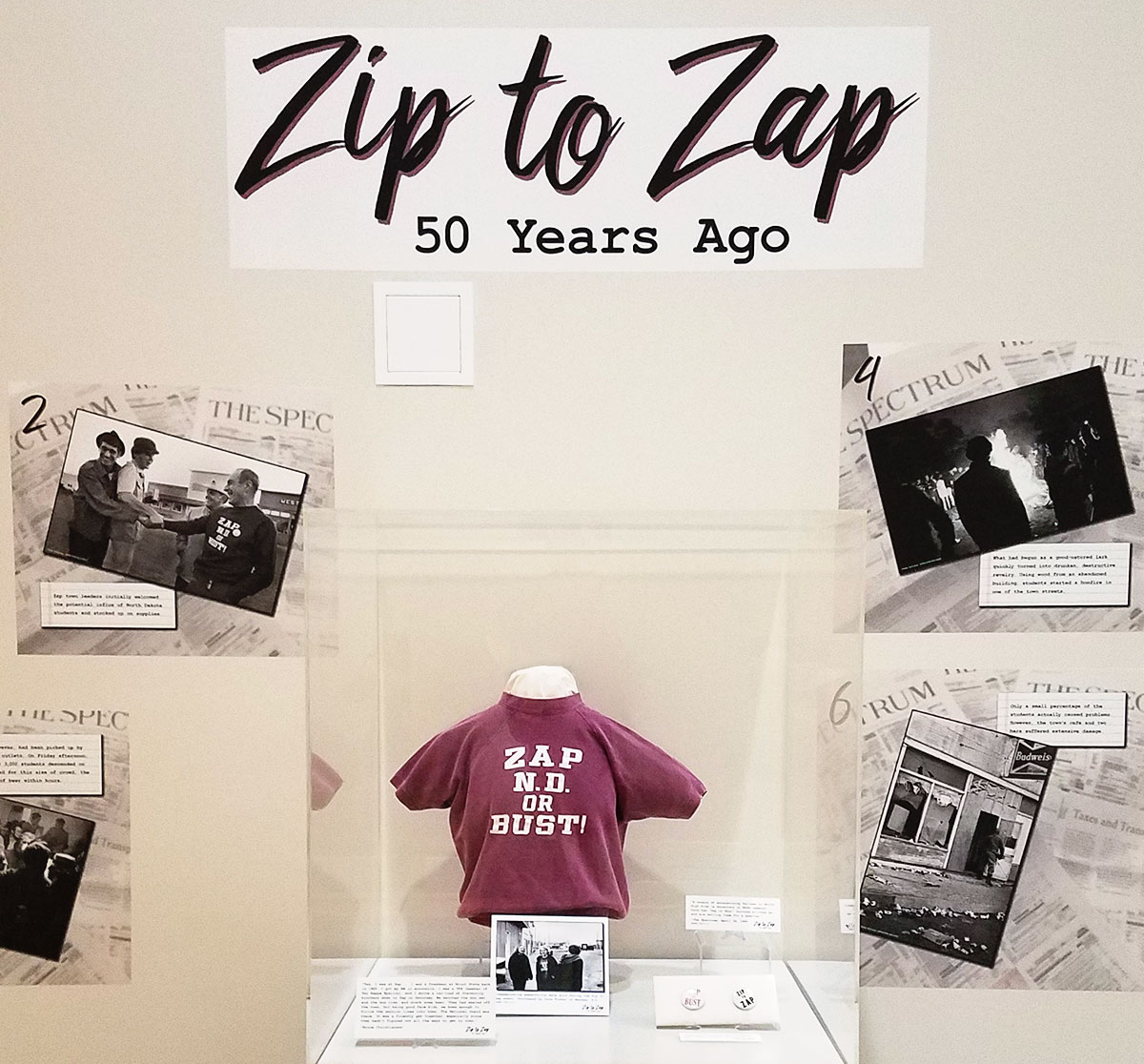 Zip to Zap started as a joke in the spring of 1969 when the editor of the North Dakota State University (NDSU) student newspaper, The Spectrum, suggested the tiny town of Zap, N.D. (pop. 271), could become a spring break destination.
In celebration of Zip to Zap's 50th Anniversary, this small exhibit showcases items and images from the event.
This exhibit is no longer on display.