We are back open with some changes and guidelines for the health and safety of our visitors and staff. Learn more
Share Your Story: An Invitation to Document Your COVID-19 Experiences in North Dakota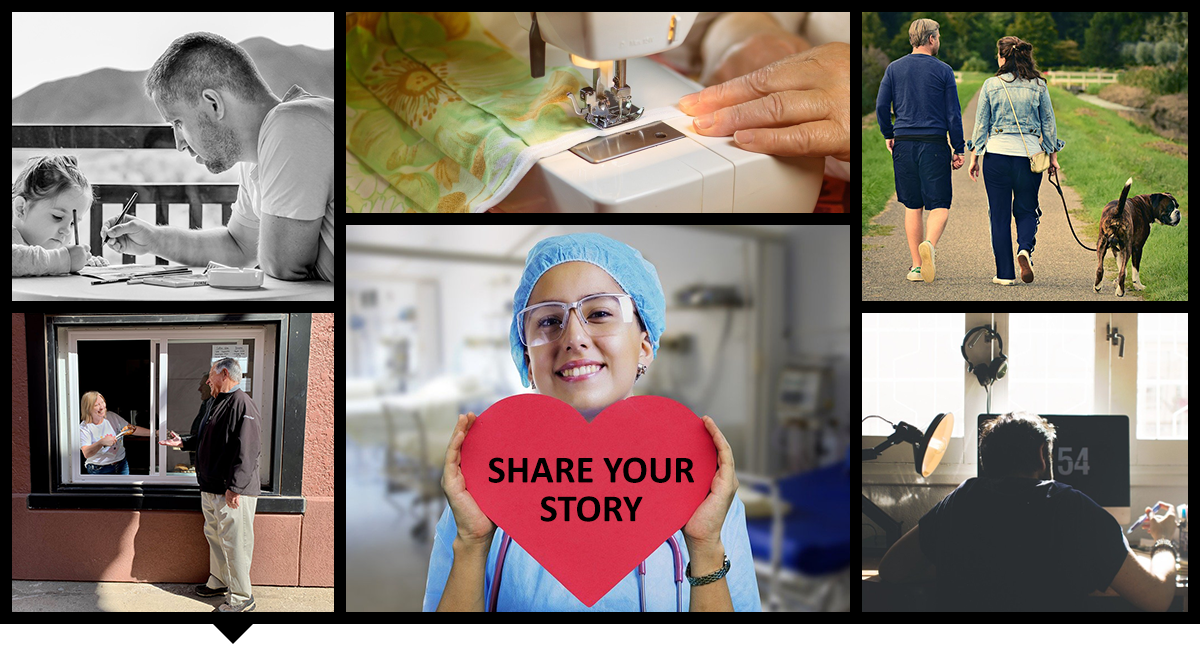 Many of us are wondering what we can do to help during this ever-changing world pandemic. Please consider sharing your North Dakota related experiences through your pictures, videos, art, journals, text screenshots, and objects. Your contributions are important to documenting this time in history for future generations. The State Historical Society of North Dakota will preserve and share your stories and experiences during the COVID-19 pandemic.
Why is your help so important now? The stories and materials we collect now will allow all of us to document, study, and share these experiences in the future. We will be collecting stories for the duration of this crisis.
Ideas to Get Started
Not sure what to submit? Here are a few suggestions to help spark some ideas.
What materials and stories demonstrate how you are continuing to communicate, work, commute, learn, teach, create, pray, celebrate, mourn, and give aid to others in your daily life?
How are you and your family members spending your time?
What did you need to cancel because of the pandemic?
What is most important to you during this time?
Was there a moment when you realized a historic event was taking place?
What are your thoughts about why we are experiencing shortages of some basic items in grocery stores? What are you stocking up on in case of an emergency?
What places are important to you now? (home office, grocery store, walking route, etc.)
What parks/sites or green spaces are you visiting that provide the opportunity for social distancing but provide a break from being indoors?
Are you choosing to practice social distancing? If self-isolating, has this changed or deepened what is most important to you?
What have you lost? (going out to eat, gathering with friends, shopping time, working out, etc.)
How have you protected your health and the health of others at home and/or at work?
How are you addressing your mental well-being during this time?
How has this affected your view of the importance of in-person human interaction?
How did this pandemic influence major events for you such as national elections and holiday celebrations?
How have you reacted to public health directives and to government directives?
What permanent changes do you plan to make in your life after this experience?