Heritage Center Goes Green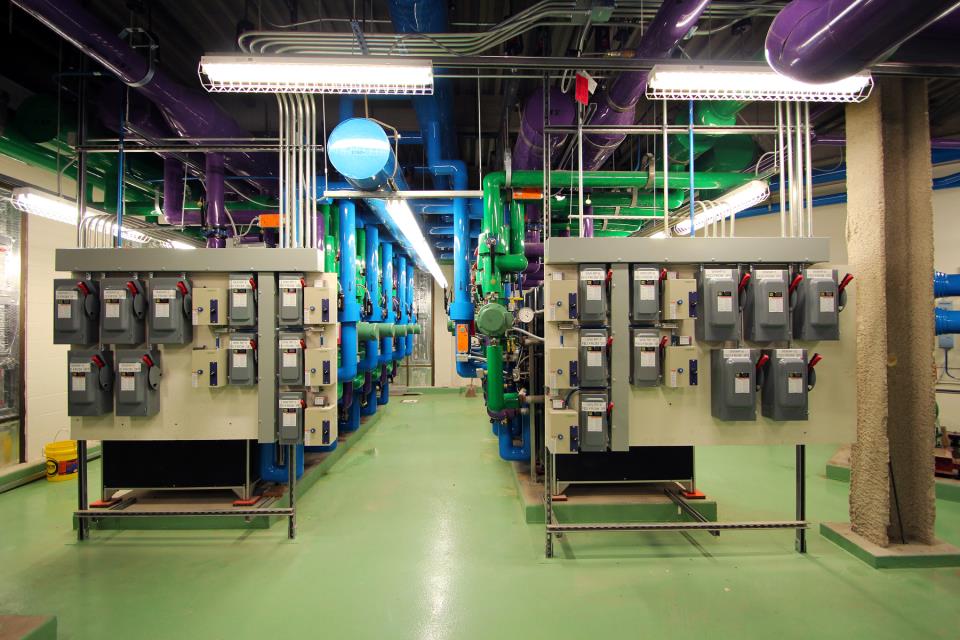 The Heritage Center is following the national trend of sustainability by building to Leadership in Energy and Environmental Design (LEED) Silver Standards. LEED is a set of rating systems for the design, construction, operation, and maintenance of green buildings, homes, and neighborhoods.
Here are a few examples of how we are meeting these standards:
The Heritage Center is heated and cooled using geothermal energy—the energy generated and stored in the earth. Below our east parking lot is a thermal energy field containing 170 wells that are 250 feet deep. A geothermal well produces fluid heated by the natural heat of the earth and provides clean, renewable energy that offers significant environmental advantages. Our automated systems provide energy efficiencies. We monitor the amount of energy produced daily.
North Dakota fly ash from Great River Energy is a component in all the concrete. This lightweight, fine ash is produced when coal is burned in power plants.
We are recycling building materials. For example, old communication and electrical wire removed from the building were woven into containers and are sold in the Museum Store.
We are proud to be part of the emerging trend for improved efficiency and better use of natural resources.