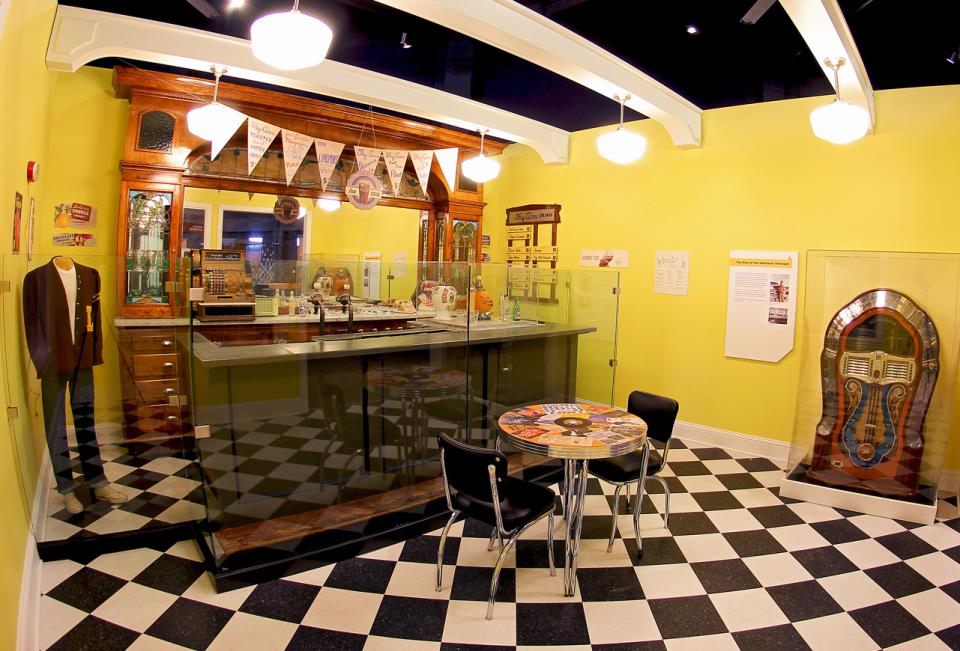 The rich and varied history of North Dakota is shaped by its people across time and place. Spun from common threads, the stories of the past and the present combined with our hopes for the future unite us across time.
The Inspiration Gallery: Yesterday and Today tells the story of our state and its people through six themes that continue to shape our history:
Agricultural Innovation
Industry and Energy
Newcomers and Settlement
Conflict and War
Our Lives, Our Communities
Cultural Expressions
Trace the agricultural history of North Dakota. Examine innovations in industry and the impact of energy development. Explore how the state was settled by waves of immigrants and the challenges they faced. Learn about our military tradition, from frontier forts to today's military engagements. Experience what it means to live in our communities--both rural areas and growing cities. Discover the culture and traditions of various ethnic groups who create the fabric of life in North Dakota.