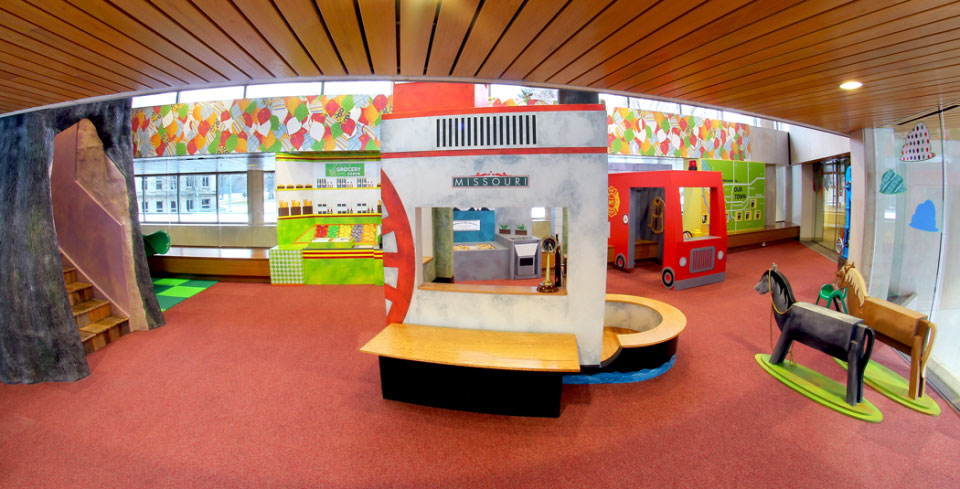 A place where play and learning go hand in hand
The Treehouse at the ND Heritage Center & State Museum, a museum exhibit especially for young children, introduces them to the museum world. Children must be accompanied by a parent or guardian while in this area.
Located on the upper level above the Missouri River Event Center, this exhibit invites children to discover and explore North Dakota life, past and present. The Treehouse features a child-sized treehouse children can climb into for a bird's-eye view of the area before sliding down to a variety of exhibits including a bank, fire station, steamboat, locomotive, flight simulator and more.