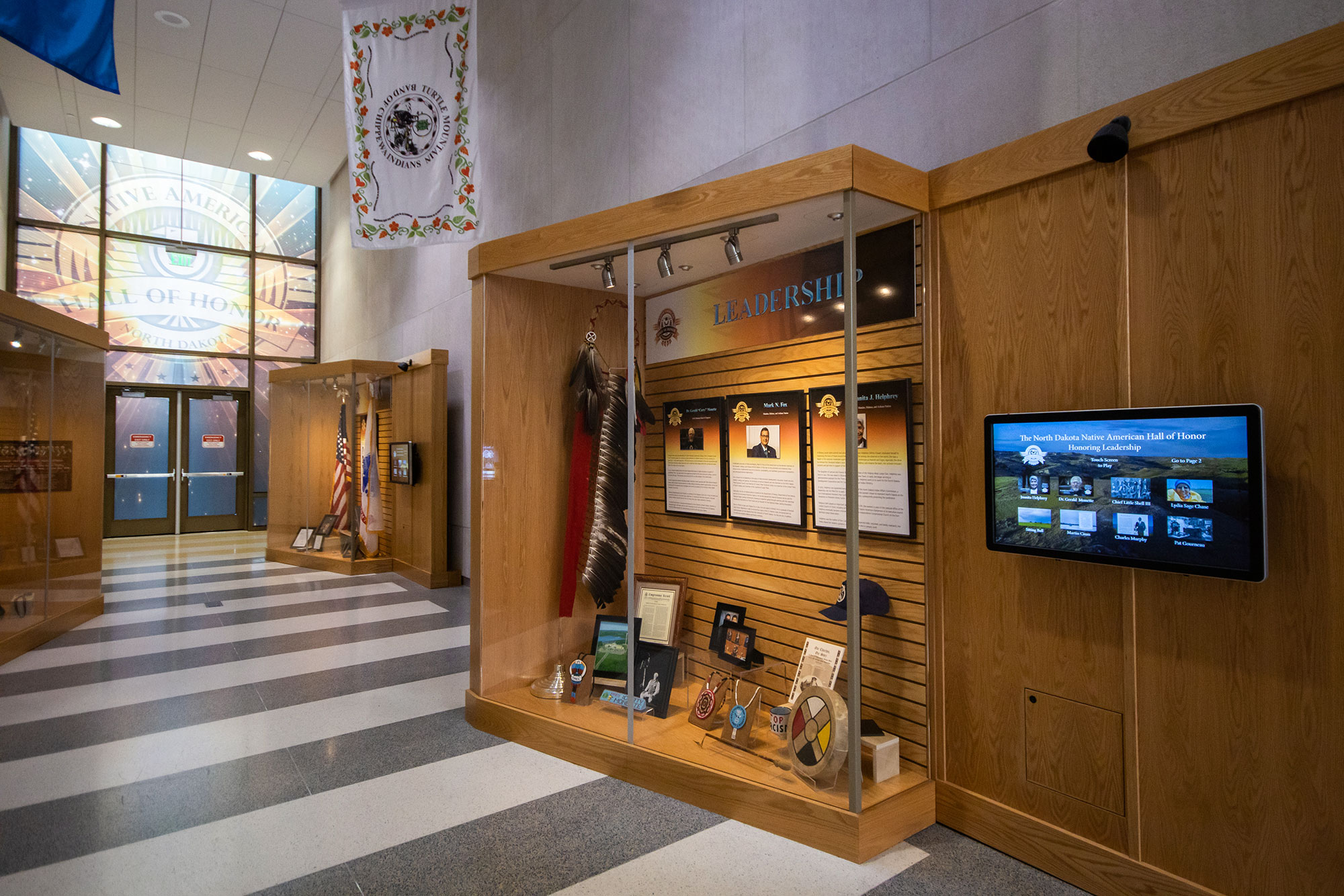 Located between the Innovation Gallery: Early Peoples and the Inspiration Gallery: Yesterday and Today, the Native American Hall of Honor is an annual program and exhibit recognizing Native Americans who have gone above and beyond in representing their tribe and culture. The program is a partnership of the North Dakota Indian Affairs Commission, the State Historical Society of North Dakota, and the State Historical Society Foundation.
The program recognizes traditional and contemporary achievements in four categories: Arts and Culture, Athletics, Leadership, and Military/Veterans. Nominees can be living or in memoriam.
For more information, visit indianaffairs.nd.gov.
2022 Leadership Inductees
2022 Military/Veterans Inductee
2022 Athletics Inductee