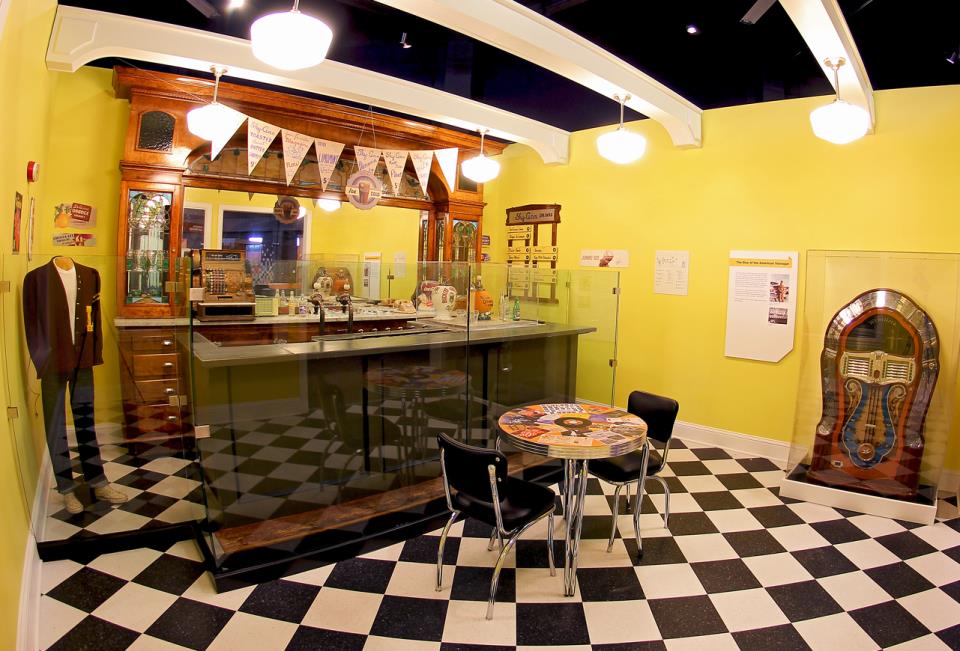 What defines the character of a town, a city, a state? Is it the climate, the landscape, the businesses? Or is it the people who live and work there and the communities they create?
Native American communities have been here for thousands of years. The establishment of reservations and boarding schools in the 19th century dramatically changed their composition. New communities were formed by immigrants who settled on the frontier. They faced unfamiliar languages, customs, and environments.
Residents old and new found ways to make North Dakota their own, preserving and sharing old traditions as well as adopting and creating new ones.
Our communities continue to change and adapt to the new realities, opportunities, and people who settle in North Dakota.
Exhibit Highlights:
1950s soda shop
Cornerstone of original Capitol
Natural history display, including a grizzly bear and a mountain lion
Students' clothing from Indian boarding schools