Native American Hall of Honor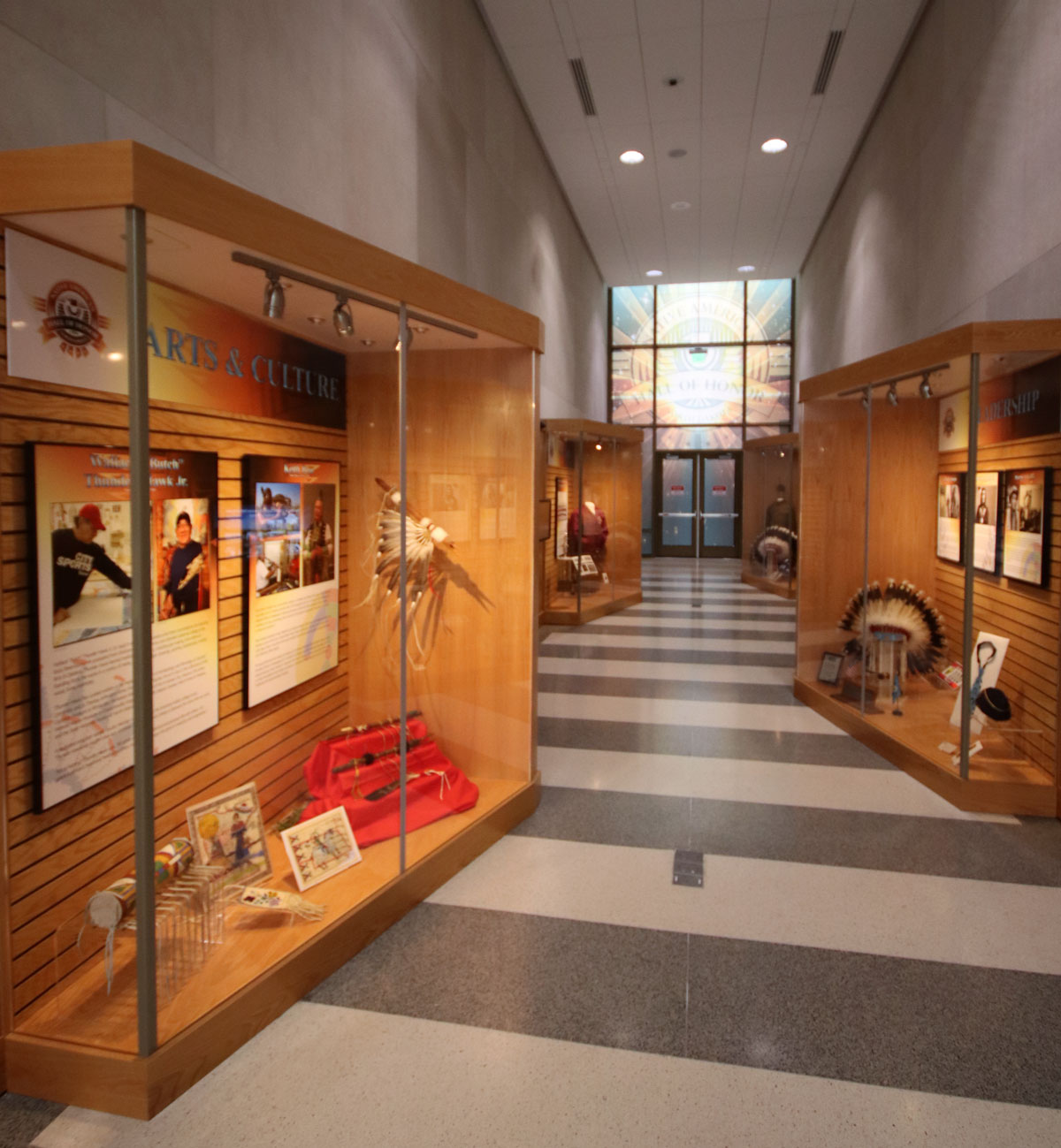 Located between the Innovation Gallery: Early Peoples and the Inspiration Gallery: Yesterday and Today, the Native American Hall of Honor is an annual program and exhibit recognizing Native Americans who have gone above and beyond in representing their tribe and culture. The program is a partnership of the North Dakota Indian Affairs Commission, the State Historical Society of North Dakota, and the State Historical Society Foundation.
The program recognizes traditional and contemporary achievements in four categories: Arts and Culture, Athletics, Leadership, and Military/Veterans. Nominees can be living or in memoriam.
The nomination process for 2020 is now open through Monday, March 2. Learn more and submit an application at indianaffairs.nd.gov/hall-of-honor.
 
2019 Inductees
Culture/Arts
Keith Bear, Mandan, Hidatsa, and Arikara Nation
Wallace "Butch" Thunder Hawk Jr., Standing Rock Sioux Tribe
Leadership
Martin T. Cross, Mandan, Hidatsa, and Arikara Nation
Charles W. Murphy, Standing Rock Sioux Tribe
Legendary
Chief Little Shell III, Turtle Mountain Band of Chippewa
Military/Veteran
Sgt. John W. Smith, Mandan, Hidatsa, and Arikara Nation
Seven Vietnam War Veterans, Standing Rock Sioux Tribe
Sports/Athletics
1970–71 Turtle Mountain Community High School Wrestling Team, Turtle Mountain Band of Chippewa
 
For more information, visit indianaffairs.nd.gov/hall-of-honor