We recommend all visitors follow the CDC's guidelines when visiting our sites.
Industry & Energy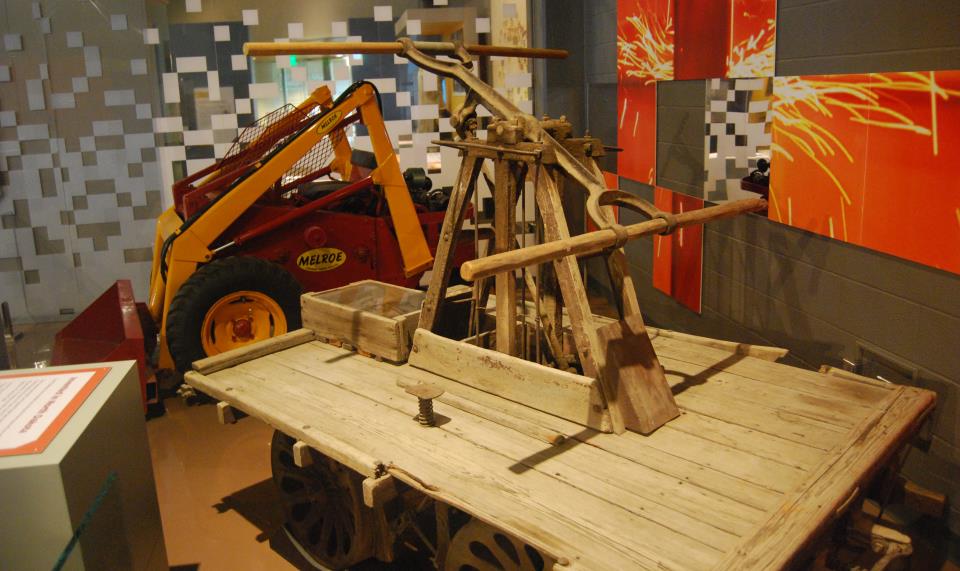 Producing energy is important to the economy of North Dakota. Companies have converted coal, oil, natural gas, hydroelectricity, wind, and plants into energy for the nation.
North Dakota booms when the nation's demand for energy is high. This growth also causes growing pains and controversy. The people of North Dakota have debated questions about the effects of this growth on our communities and land. The challenge is how to balance economic growth, land stewardship, and quality of life in North Dakota .
Exhibit Highlights:
Interactive media kiosks
North Dakota innovations
Sample of the first crude oil drilled in ND
Objects from towns flooded by the Garrison Dam