Newcomers and Settlement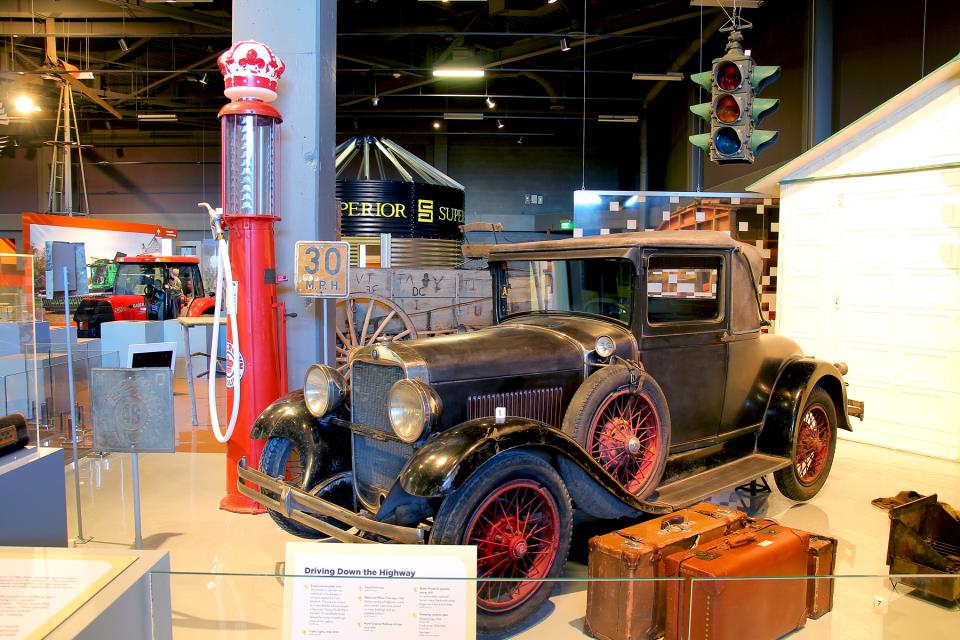 Over just a few decades in the late 19th and early 20th centuries, North Dakota was transformed. Great settlement booms brought homesteaders, many of them immigrants, eager to claim and cultivate the land. Native Americans were displaced from their lands and livelihoods. Railroads crisscrossed the prairies, and farms dotted the countryside. Towns and cities sprouted up along the rail lines. With the arrival and quick popularity of the automobile, even the most isolated settlements became connected. A new system of roads and highways transformed travel, trade, and migration in the region.
Today, the patterns and reasons for settlement continue to evolve as people move to and within the state. Newcomers who have chosen to call North Dakota home continue to face the challenges of settling in this unique land.
Exhibit Highlights:
Original homestead shack
19th century German-Russian wedding dress
1929 Erskine automobile
Photo mural of New Americans