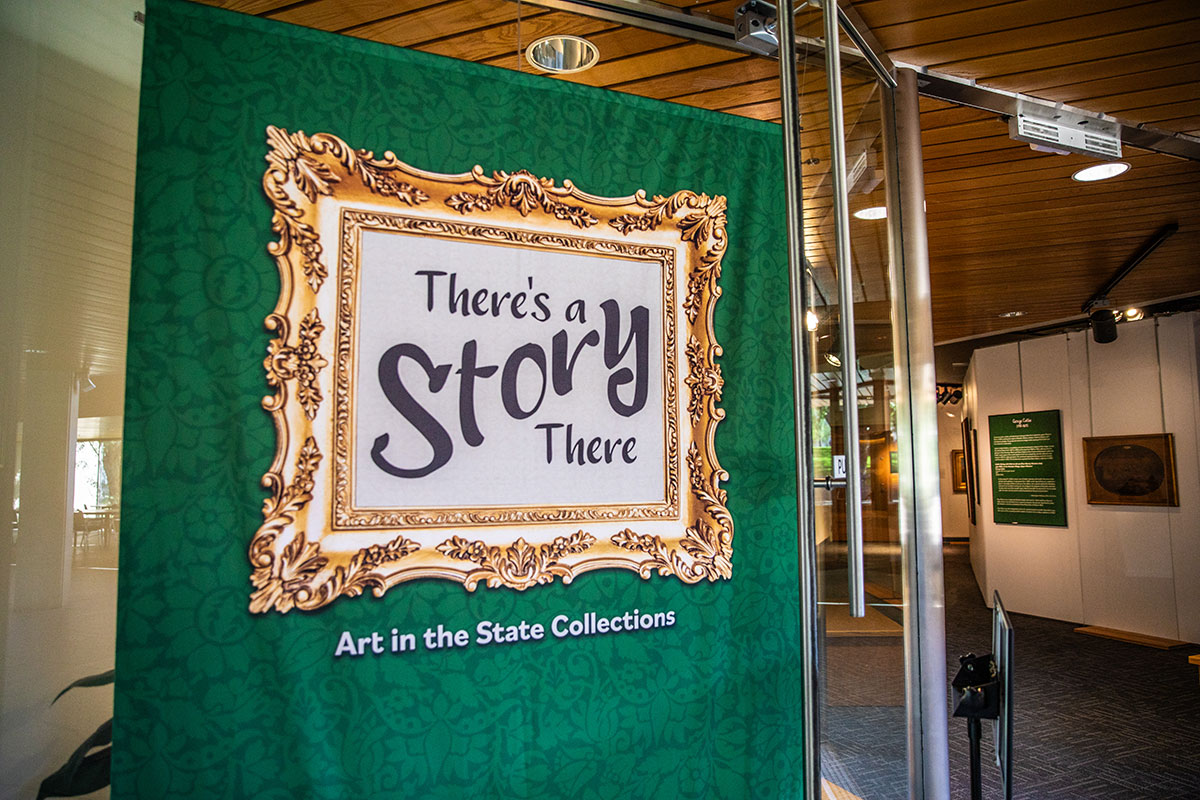 A new exhibition of fine art from the state collections is now open in the James E. Sperry Gallery.
There's a Story There: Art in the State Collections features 19 artworks spanning the 1830s to 2011 by prominent artists such as John James Audubon, George Catlin, Karl Bodmer, and John Singer Sargent. Subjects include notable figures from the region's history, including pioneer Linda W. Slaughter, entrepreneur William George Fargo, and Mandan chief Mató-Tópe (Four Bears), as well as its landscapes, forts, and wildlife. Many of these artworks have undergone conservation, revealing fresh details and new vibrancy.
"People don't always realize the State Historical Society holds such an extensive collection of North Dakota-related fine art," said Mark Halvorson, curator of collections research. "But for more than a century, we've been acquiring works that reflect the people and landscapes that define the region. This is an opportunity to see them together for the first time."
This exhibition will be on display through February 2024.