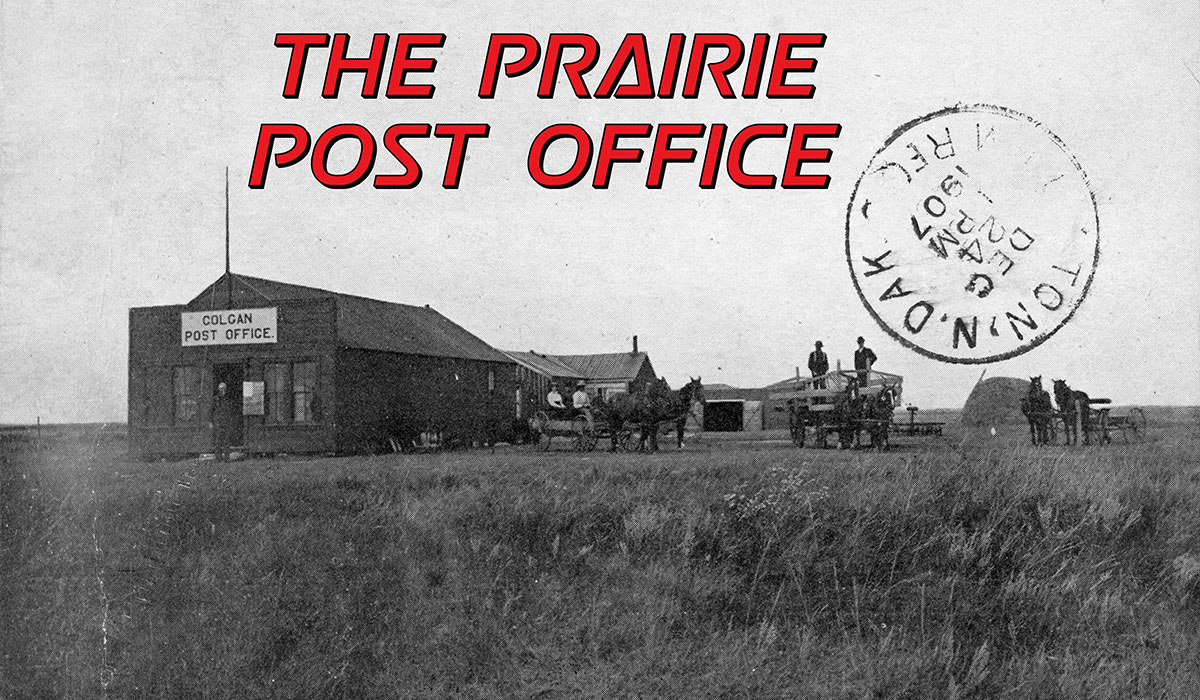 Even in the digital age, we tend to mark major life events through the mail. Wedding invitations, baby announcements, and birthday, holiday, and condolence cards arrive via the U.S. Postal Service. Rural residents depend on the Postal Service to deliver online purchases, medications, and farm supplies. Post offices remain essential gathering places in small towns.
This exhibit explores the central role post offices play on main streets across North Dakota. The exhibit, developed by State Historical Society staff, is based on the book The Prairie Post Office: Enlarging the Common Life in Rural North Dakota by K. Amy Phillips and Steven R. Bolduc, published by North Dakota State University Press in 2017. The book includes interviews with postal employees and small-town residents and contemporary photography by Wayne Gudmundson. The exhibit expands upon this content to incorporate archival letters, historic images, and objects from the State Museum collections including a mail delivery wagon and postal uniform.
The Prairie Post Office exhibit is free and open to the public in the James E. Sperry Gallery.