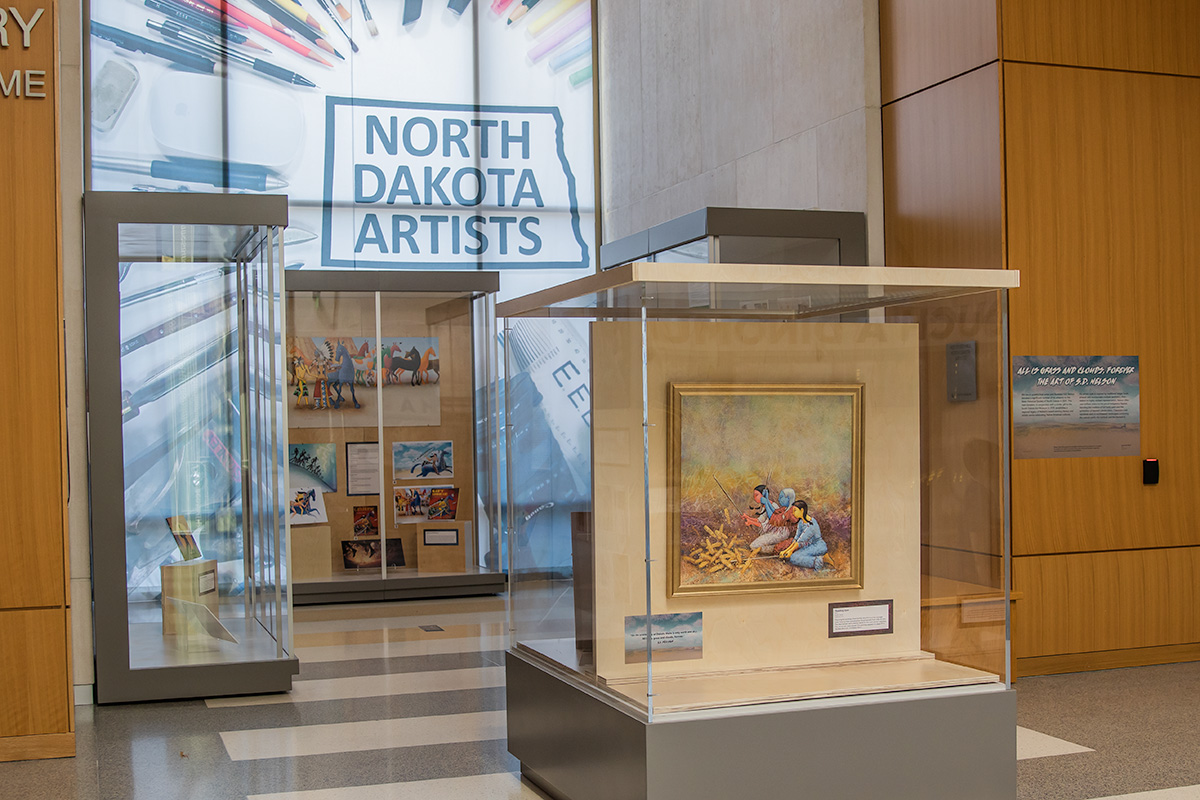 *THIS EXHIBITION IS NO LONGER ON DISPLAY
This free exhibition featuring the work of award-winning writer and illustrator S.D. Nelson includes vignettes from the production of several of his children's books along with a selection of traditional objects he fashioned and embellished.
A registered member of the Standing Rock Sioux Tribe, Nelson has produced a series of 12 children's books and collaborated on an additional seven books focused on the cultural heritage of Native American communities.
In 2021, he donated a selection of artwork, documentation, and objects relating to his publications to the State Historical Society of North Dakota. Many of these can be seen in the exhibit, including vignettes from the production of "Gift Horse: A Lakota Story," "Sitting Bull: Lakota Warrior and Defender of his People," and "Buffalo Bird Girl: A Hidatsa Story."